noun
 1.  the arrangement or disposition of people or things in relation to each other
___
The 1st inning is the only time of the game where a manager can control who bats 1st, 2nd, and 3rd.
The 7th place hitter is very rarely the *seventh* hitter in an inning.  His first at bat may find him batting "second" in the 2nd inning.  Or batting lead-off…in the 3rd inning.
So it's hard for me to buy that hitters have a different comfort level when placed down in a batting order.
Matt Carpenter batting 7th to take the pressure off?
Would he have so much as gotten to the big leagues if such a move made him sigh in relief?
Fact:  The higher you are in the order, the more likely you are to bat an extra time.
That bit of rocket science, to me, is 90% of the batting order riddle.
But is the lead-off guy fast?!?
You can't steal first base.
Billy Hamilton had 725 ABs batting first for the Reds, mustering .246/.290.
In 158 ABs from the 9-hole:  .247/.290.
Should we take the pressure off?  Can the dude get on base?
___
Matt Carpenter's Career OBPs:
Batting 1st…………388
Batting 2nd………..352
Batting 6th-9th…..362
Batting at home……..381
Batting on the road…368
Batting during first half……..377
Batting during second half….370
Batting with pants on, while holding a bat…..375
Are we starting to (not) see a trend here?
___
Carp to Matheny: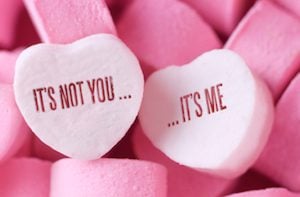 Matheny:  < gives bunt sign >
___
When the lineup rolls over for the 5th time, who do you want getting those precious 5th at-bats?  You know, the ones versus premium relievers with the game on the line?
I'd like to see Matt Carpenter get his 5th before Mark Reynolds does.